When I did the initial research on which Greek island to visit it was a very important factor to be able to rent a 4×4 off road vehicle. Since there is very limited information on vehicle rental in Nisyros I was browsing google maps and came across the Manos K. vehicle rental. This company is present both in Mandraki and in Pali and they offer a wide range of vehicles from motorbikes, to cars and even buggys.
I managed to have an email conversation with them before my arrival, I didn't book though as we agreed that I will have a look at the buggys before I decide which one I want to rent. I went to see them in the morning at the Mandraki Port location.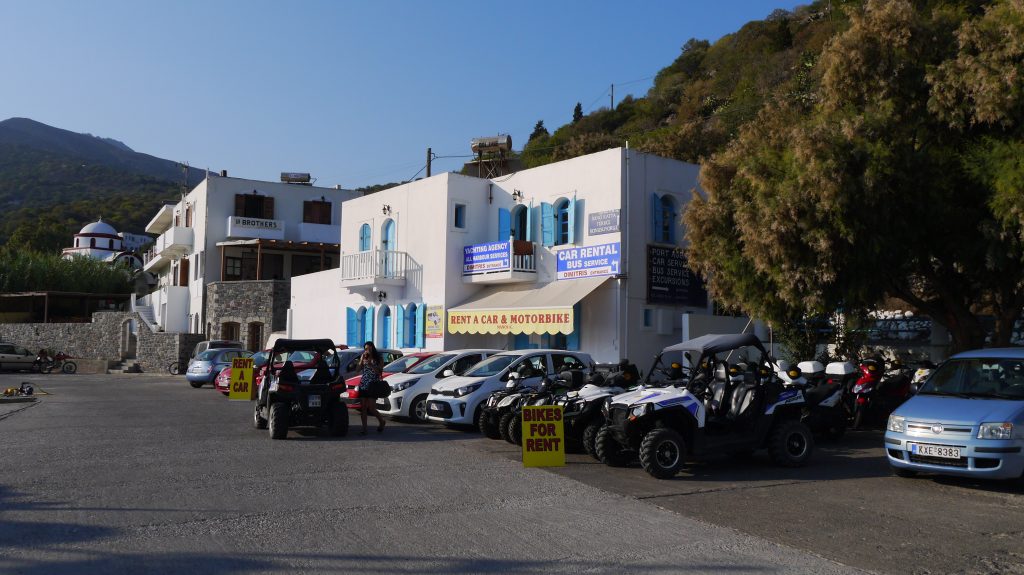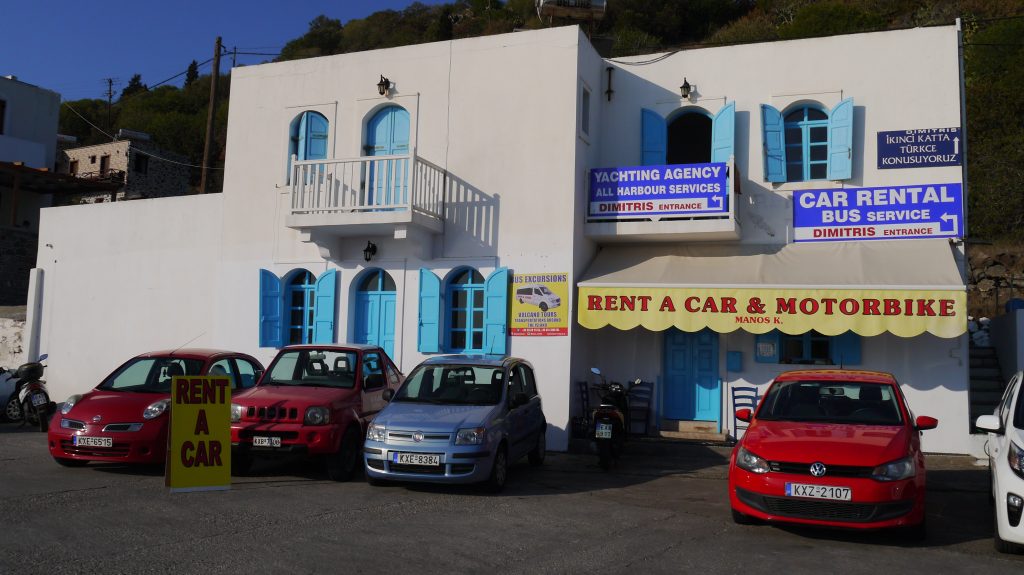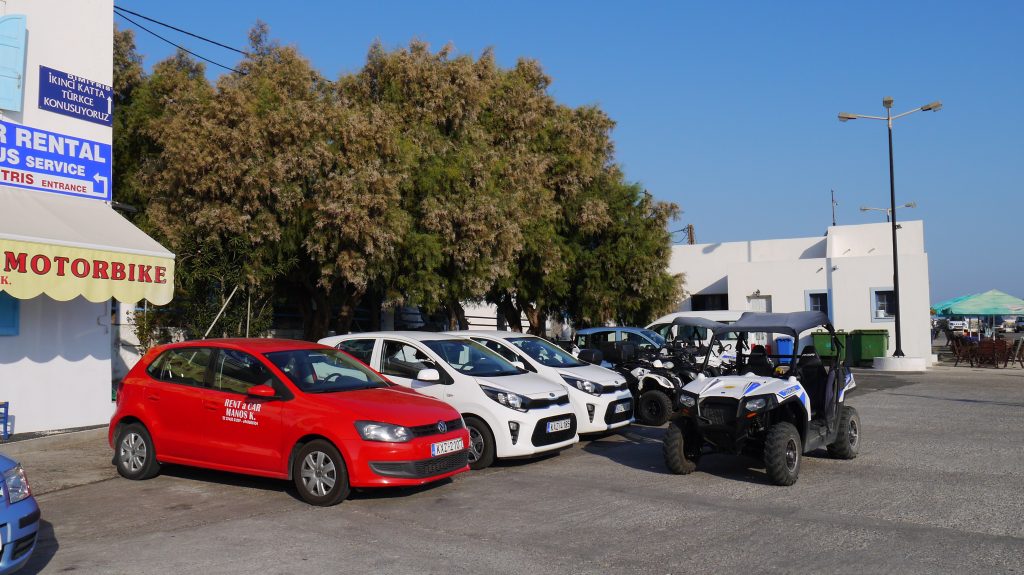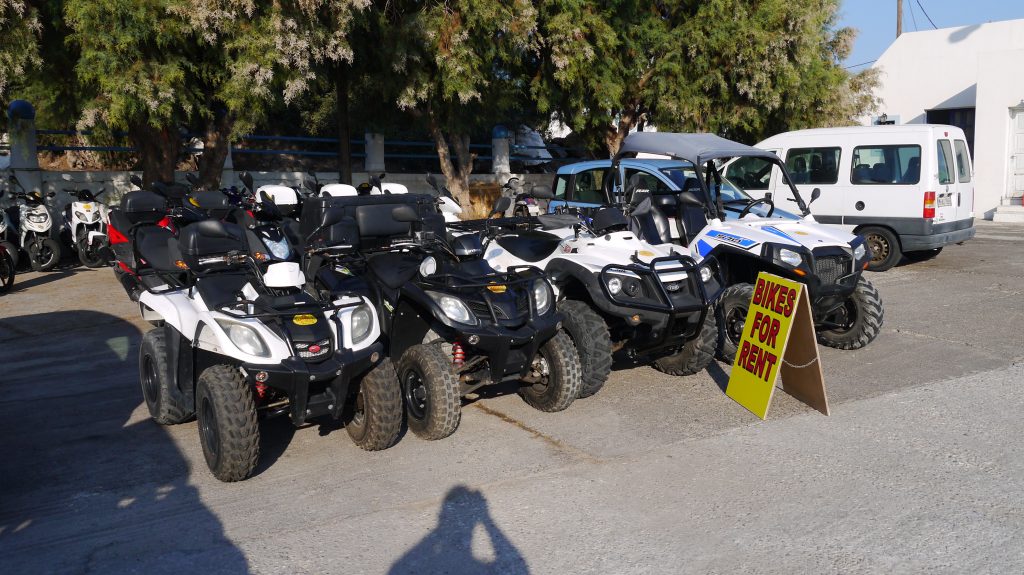 After about 10 minutes of window shopping, I decided to rent a Polaris RZR 570 4×4 vehicle which turned out to be great. It is a lot of fun to drive, no helmets needed, you can drive it bare feet. There is no windscreen so you constantly feel the wind blowing into your face giving an exquisite feeling of freedom, like when you drive a motorbike with an open helmet or a convertible. The rental of this vehicle costs €60 a day and there was no deposit at all.
If you are also considering to rent a buggy have a look at the video I created on the Polaris RZR 570's features. This will help you decide up front if you would like to give this vehicle a shot.