I was going on a low carb-diet recently. Since low-card bread is now widely available now, I though I let my imagination go and amp up a traditional BLT ( Bacon, Lettuce, Tomato ) sandwich with cheese, eggs and other ingredients. They turned out great both me and my partner loved it, however this isn't a quick breakfast recipe, only get to it if you have at least an hour to spare as there is a lot of preparation to do.
Ingredients:
Sliced Low-Carb Bread.
Smoked Bacon ( 3 stripes / sandwich ).
White Cheese ( 3 slices / sandwich ).
Pickled Cucumbers ( 3 slices / sandwich ).
Mayonnaise to spread it on the bread slices.
Lettuce, sliced..
Hard boiled eggs ( 1 / sandwich ).
Thinly sliced tomatoes ( 3 slices / sandwich ).
Instructions:
Slice the lettuce, cheese, tomatoes, boiled eggs and cucumbers.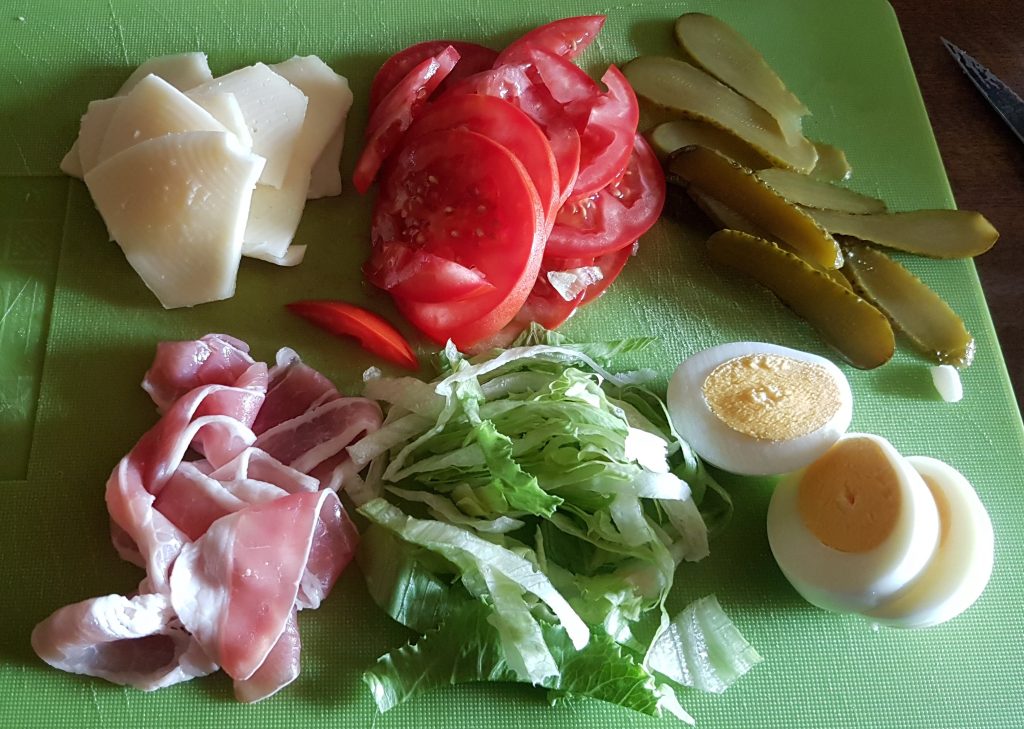 Toast the bread slices and spread Mayonnaise on them.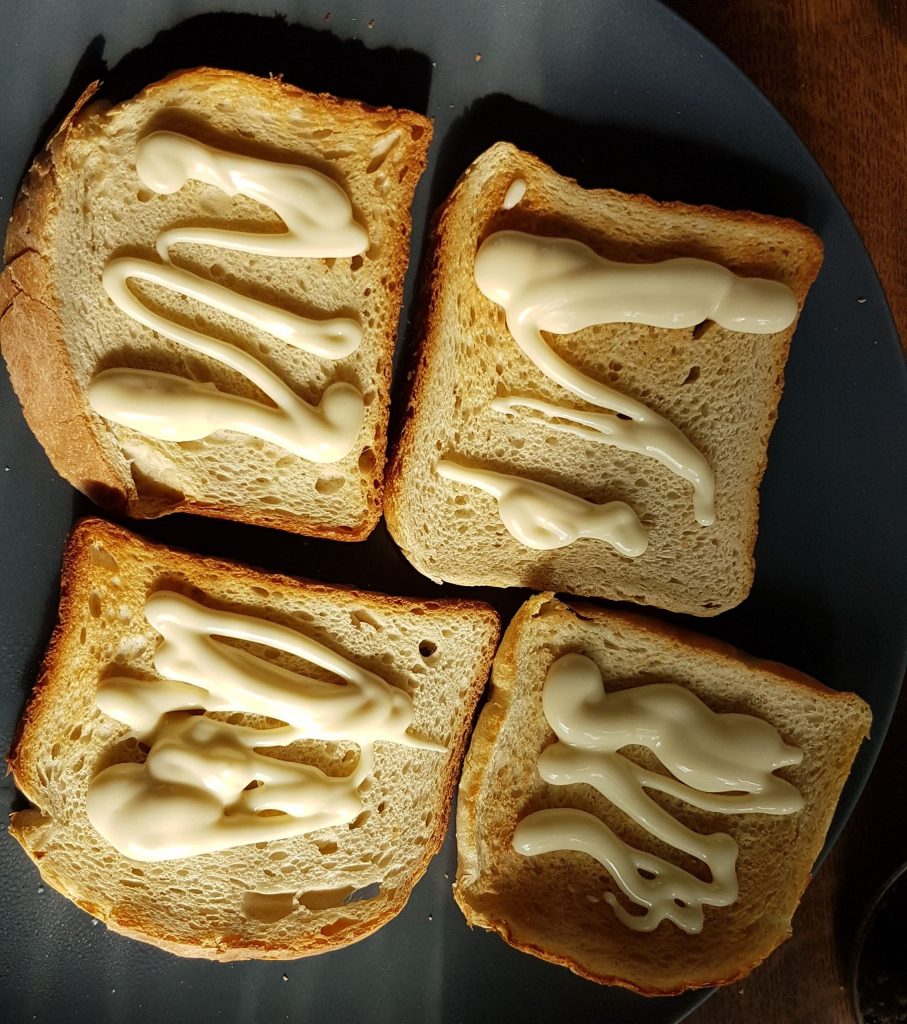 Broil the bacon in a pan, once the bacon gets a brownish color on both sides. Combine the cheese slices with the bacon.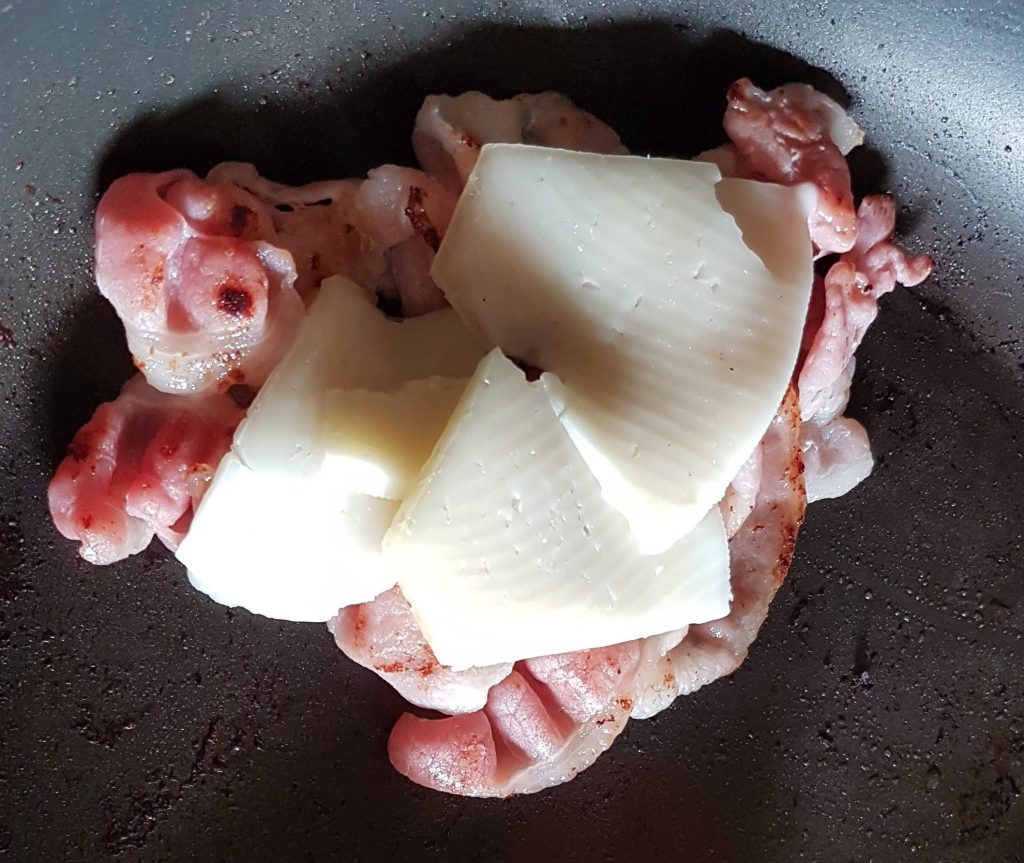 Swirl quickly so the cheese melts but it doesn't stick to the pan. Once the cheese melted properly move the cheese bacon melt onto one of the bread slices.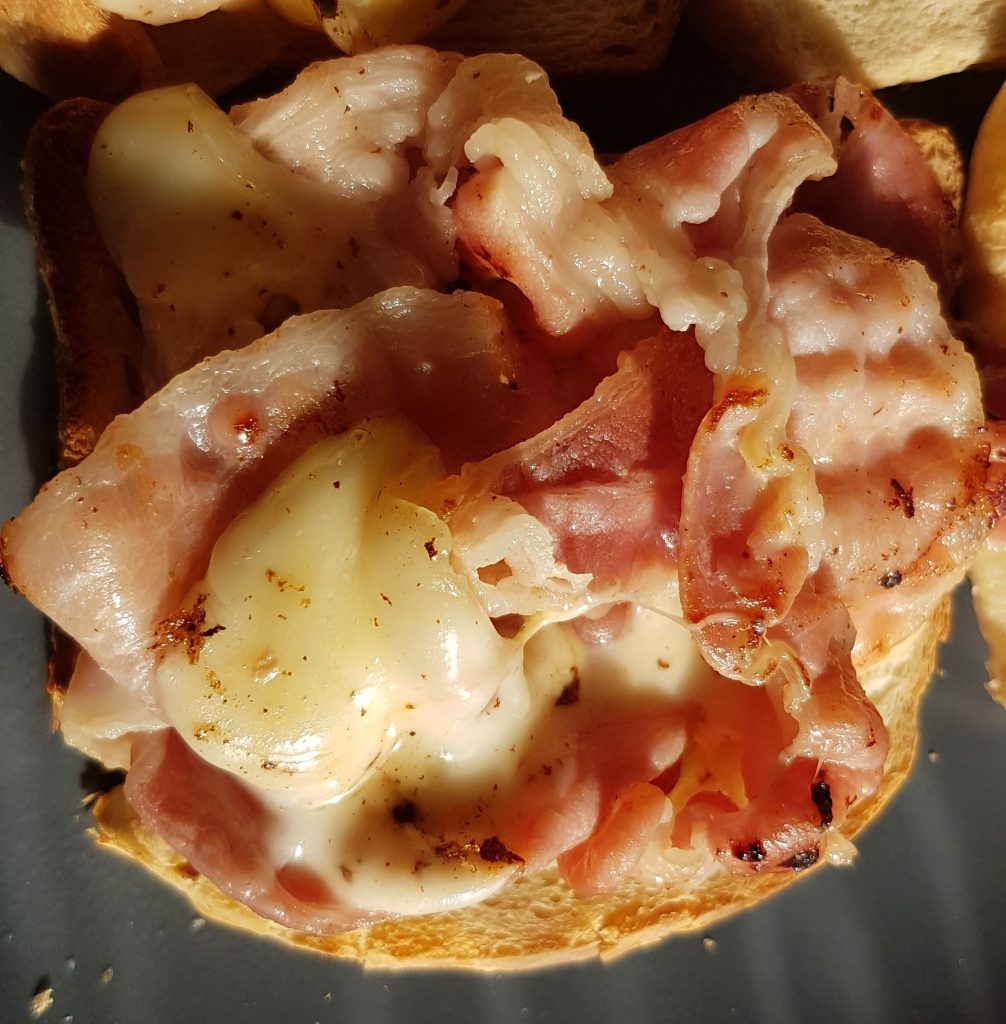 Place the lettuce and the sliced tomatoes on the other bread slice, also put the egg slices on top of the cheese melt along with the sliced cucumbers.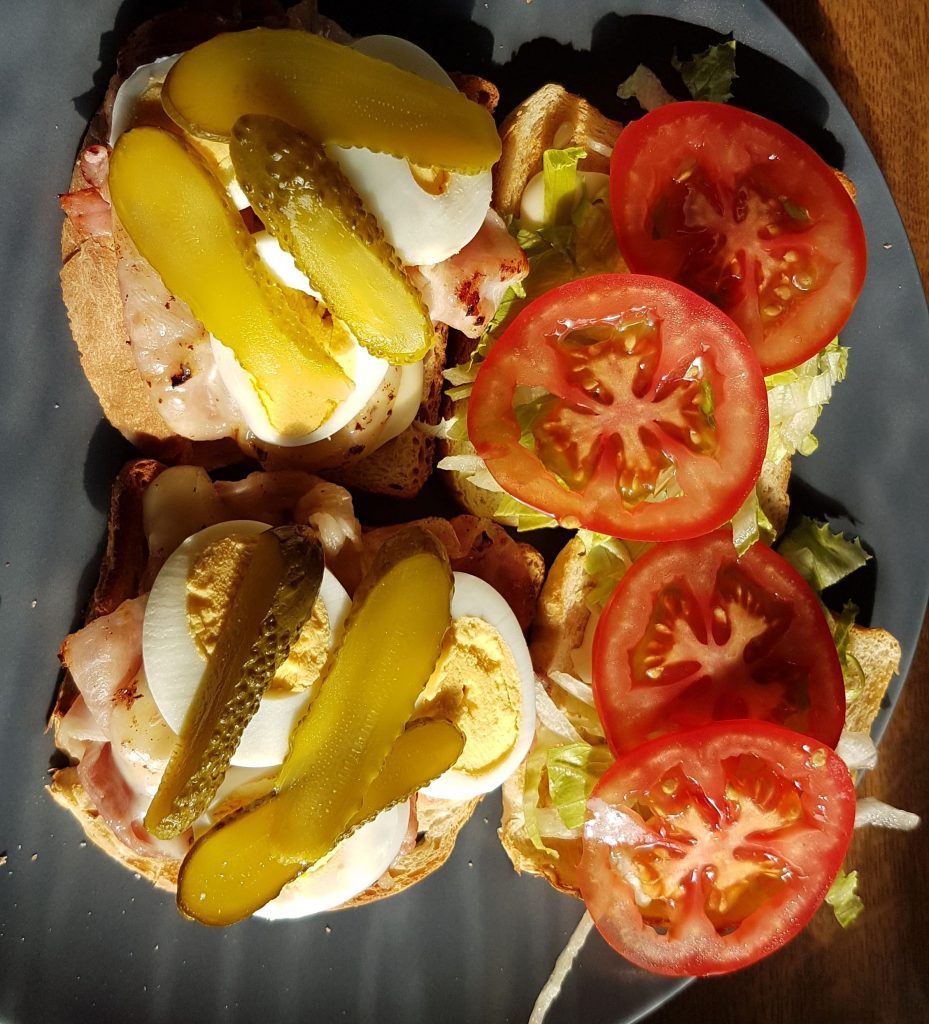 Put the slice with the tomatoes and lettuce on top of the other one and cut them into triangle shapes.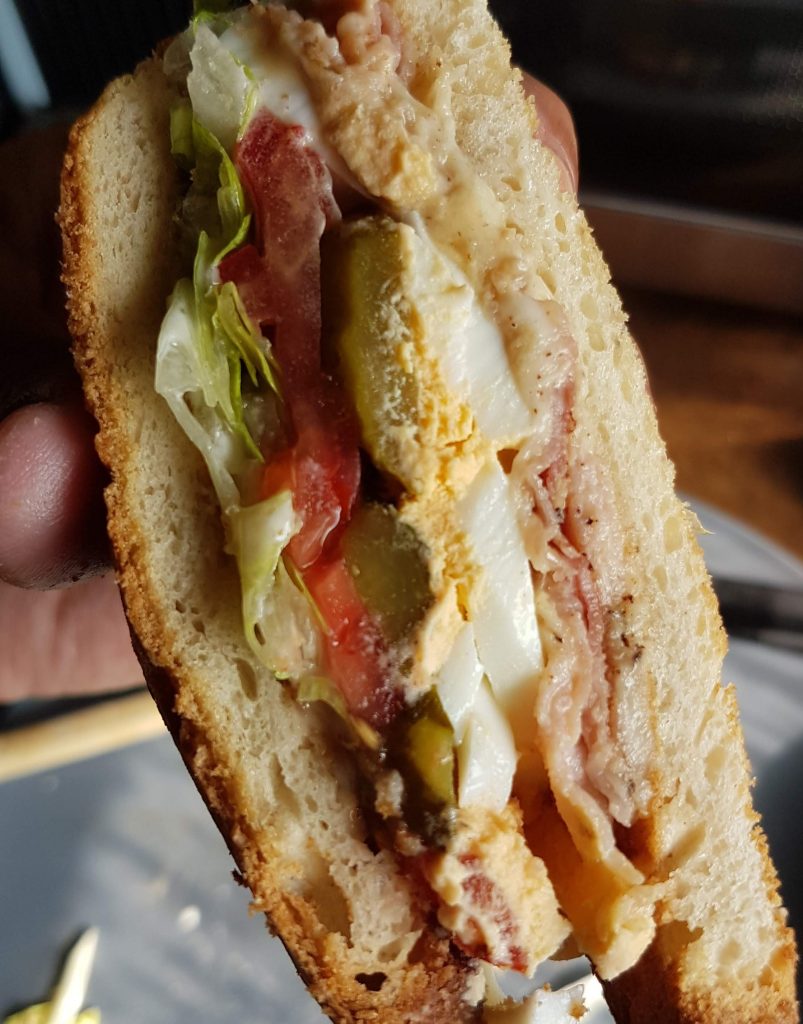 Yum 🙂