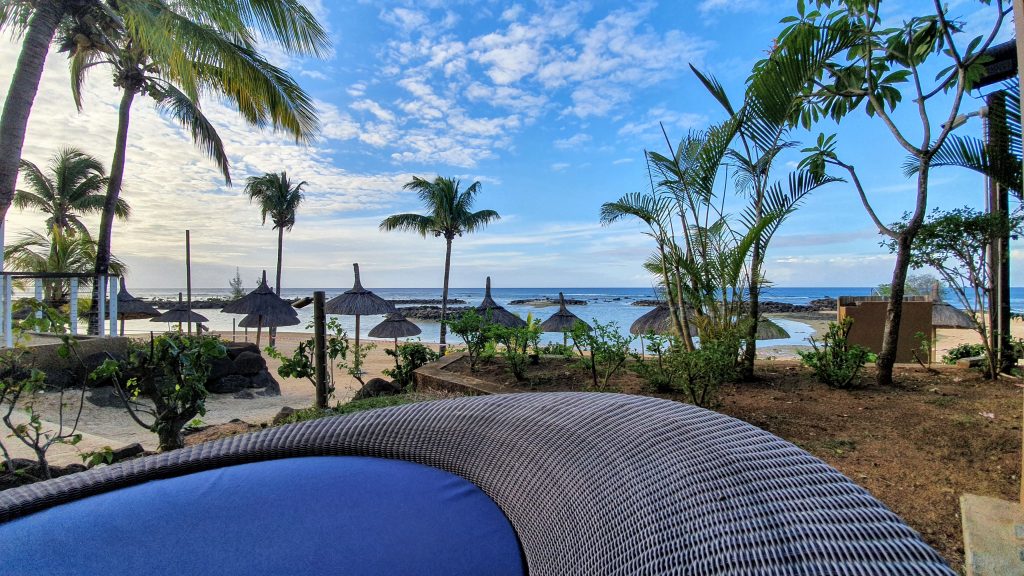 Many countries during the COVID-19 pandemic impose 10-14 days mandatory hotel quarantines for people arriving from abroad. This means that for those amount of days one can not leave the room and left completely to the mercy of the hotel's staff and facilities. There are many articles on how to pass the time and how not to get bored during quarantine but for us who work remotely and have plenty to do anyway have different concerns. Either you will be stuck in Thailand in an Alternative State Quarantine (ASQ) hotel, or in Mauritius in an MTPA hotel I am hoping that you will find this guide useful.
First and foremost don't try to save money on the hotel. Strong WIFI is crucial for your work and chances are that better, higher star hotels have better internet too. Bear in mind that all the other guests will be using the very same WIFI network too 27/4 and more than likely they won't care if you have a teams meeting or you need to log in to the terminal server on the far side of the world to fix an issue. As a backup plan I always try to get a local 4G enabled sim card on arrival or delivered to the hotel. I use the WIFI hotspot capabilities of my smartphone to share the internet between my laptops and other devices. Some mobile phone operators are offering WIFI 4G routers, that could also be an alternative if you don't mind spending a bit of money on an item that might not be useful to you once you leave the county. 4G worked for me quite well for all aspects of work in Peru, Thailand, Mauritius, Chile and in other places. The only issue here can be that the location where your hotel is have bad network coverage. You can however check this before you book the hotel using the Open Signal app on your phone.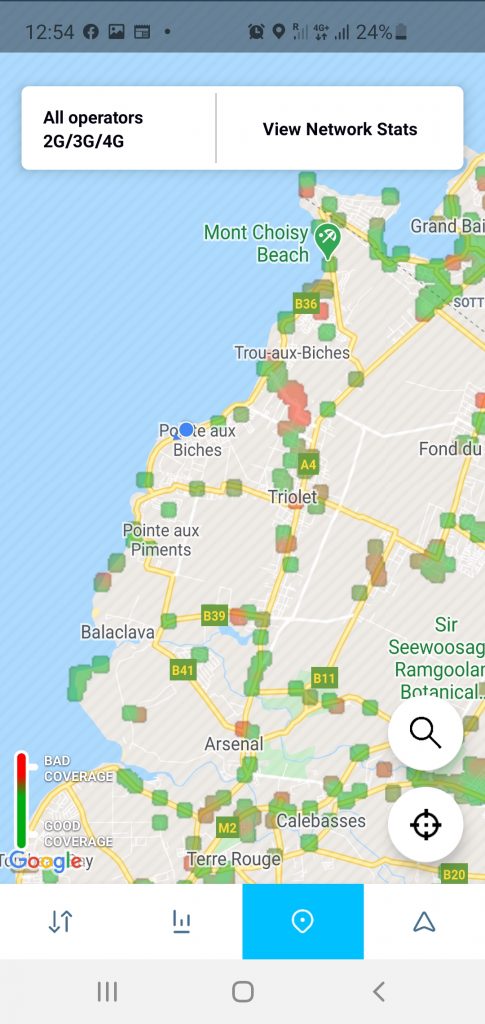 You can navigate the map to your hotel's location and see if it has 4G coverage, pretty neat isn't it?
I always carry a work and and private laptop so I can separate the activities, call me maximalist but I have also checked in a 24″ screen in my bag. It is only 3Kgs in total and helps me work more effectively. Sometimes laptop screens are not good enough to carry out extensive IT related work not to mention those who do design or video editing for living.
This brings us to the second question, is there a big enough work desk and a comfy chair where you can work from. I always ask the hotels to either give me a room with these kind of facilities or if they don't have a room like this, I ask them to bring a desk and a chair at least. You can't expect yourself to work from the bed for 14 days even though it looks like a very romantic idea.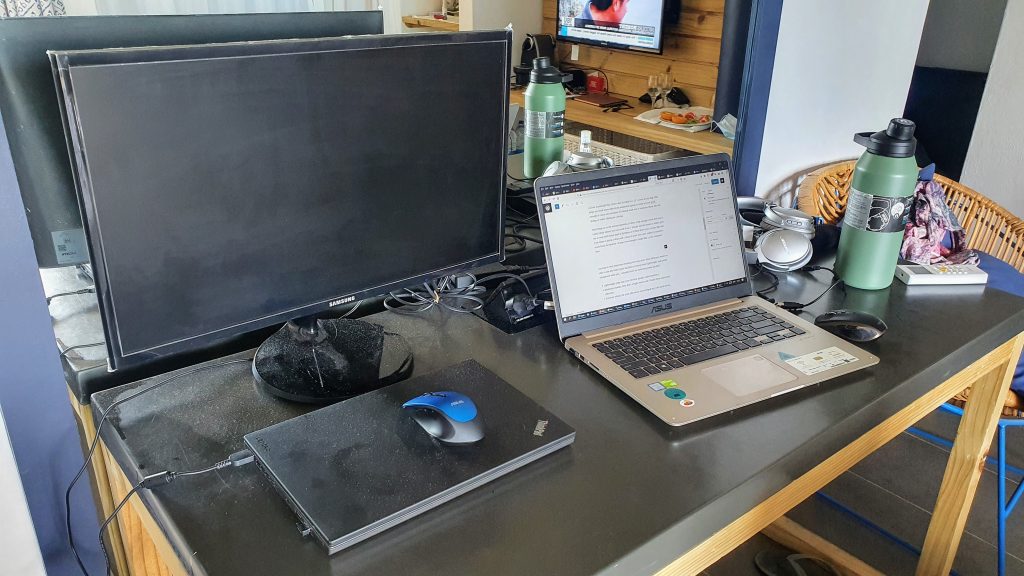 Exercise is very important during your stay, more than likely you won't be able to use the hotel's gym facilities so bring some lightweight and useful home gym equipment with you. I usually have the following items packed:
Lightweight yoga mat.
Resistance bands, they don't weight much and I found them extremely effective.
Exercise wheel, for your ABS and it even helped my with back issues.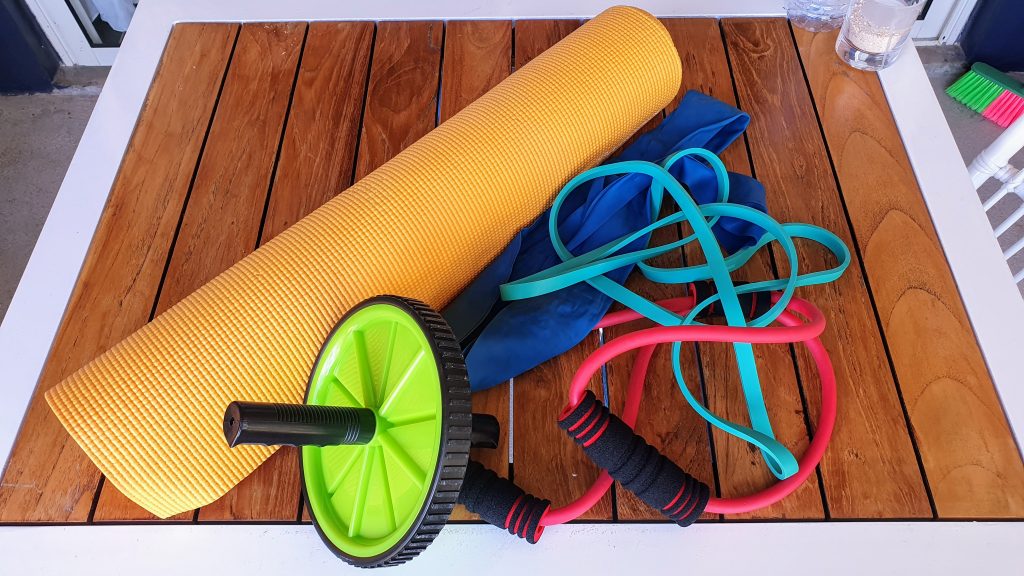 Using these above can help you stay sane and get rid of back pain caused by constant sitting and lying on the bed.
You obviously won't be working 24/7 so you will need entertainment, check with the hotel if they have a flat screen TV in the room with HDMI and USB ports and if those ports can actually be accessed.
I always carry the following items with me so I can have a similar experience as I would have at home: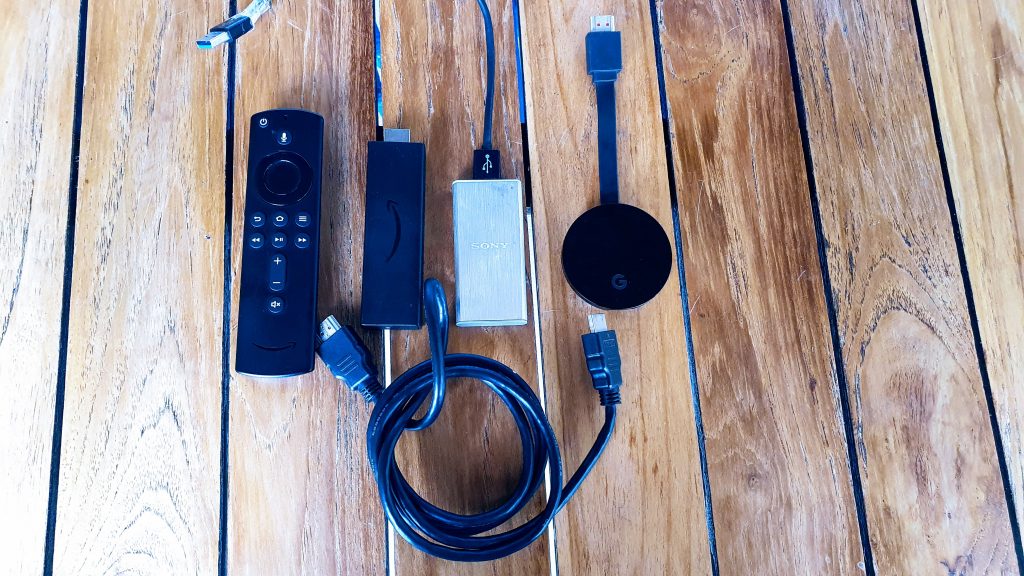 Google Chromecast, this helps me share whatever content I have on my phone or laptop onto the flat screen TV instantly.
Amazon Fire Stick, very useful when the hotel's TV has no build in networking so you can't get Netflix going.
HDMI cable, I can connect my laptop directly to the TV and use the wireless mouse as a remote control.
USB SSD drive, I can still copy movies onto the drive, plug it in and watch it using the TVs own video player.
USB stick, the reason why I added this to highlight that it could be a problem if you want to copy larger files onto it. Most USB sticks come with FAT32 filesystems preinstalled, 4G max, but you can solve this by changing the USB drive's filesystem to NTFS. Just google "convert FAT32 to NTFS" and you will know how 🙂
Many times hotels mount the flat screen TVs on the wall in a way that it is almost impossible to access those ports not to mention that some hotels even have dumbed-down remote controls which has no option to select HDMI or USB source. This could be very annoying.
If the remote control is dumbed-down you might get lucky if the TV is intelligent enough to pop up a menu if you plug something into any of its ports. Then you can still select the source using the dumbed-down remote.
If you experience issues with not easily accessible ports you can remove the TV from its mount, plug all items in and mount it back. If the TV is too close to the wall and none of your devices can fit bring a HDMI to HDMI adapter, this will help you with space issues.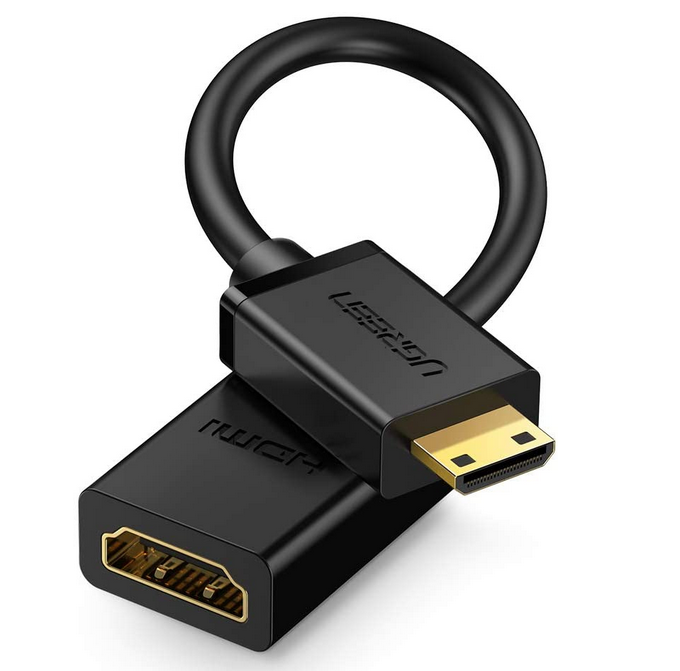 Now after all the theory let's see a real life example. We usually get away every winter to Thailand or Malaysia. I work from home for about 8 years now, I could work from anywhere. This year these countries were not an option due to the entry limitations and the COVID-19 risks, so after doing extensive research we picked Mauritius as our new home for the winter.
Mauritius offers a COVID-19 safe environment for anyone who want to stay longer and can support themselves financially. They even have a specific visa called the Premium Visa for people working from home. The visa is granted to anyone who can prove that they have sufficient income coming from outside of Mauritius and they pose no risk of trying to take up employment locally. It is important to point out that it is only given to people wanting to stay from 6 months to 1 year otherwise one can travel to Mauritius on a tourist visa which is granted for 3 months, then ask for an extension for an other 3 months at the immigration office. The premium visa can also be applied locally, so if you decide to stay longer, you can easily apply for the visa while in Mauritius.
Since we only intend to stay until mid-May we entered Mauritius on a tourist visa. I am not going to talk here about all the entry requirements there are plenty of resources online for you to figure this out.
Prior to enter the country you have to book a quarantine hotel on a government run website. All 3 and 4 start hotels are government priced so regardless which one you book, it will be the same price. This is not the case for 5 star hotels as they can charge whatever they like.
You have to stay in quarantine for 14 days in the hotel you booked and you will also have to undergo 3 PCR tests during your stay, one at the airport at arrival, the second one in the hotel at the 7th day of your stay and the last one on the last day on the 14th day of your stay. Please note that you won't be allowed to leave your room while in the quarantine hotel. You can go as far as your balcony or your garden.
We picked Veranda Pointe Aux Biches as our quarantine hotel. This hotel is located about 1 hour drive from the airport on the northern part of the island right on the beach. We have contacted the hotel prior to our arrival to enquire about the WIFI, work desk, room service prices and various other things. They were extremely responsive and very easy to communicate with.
When you arrive to the Sir Seewoosagur Ramgoolam International Airport in Mauritius you go through all the checkpoints in the following order:
Passport control, this could take a while. You have to show your return ticket, passport. There are a few forms that you have to fill in on the plane and hand those over here. To be honest I do not remember anymore the content of these forms nor I can recall how many of these we had to fill in.
Health Control this was very fast for us.
PCR Test, was also quite fast.
Once you passed all 3 of these points you enter the baggage claim area, pick up your baggage and pass one more checkpoint where they check the content of your luggage. Right after this you exit the airport, board the designated bus for your hotel and wait for the convoy to leave.
Yes, you read it right, it is a real convoy, every bus to every hotel leaves at the same time with police escort. This means that if you leave the airport building first you might be sitting on the bus for an hour until the last passengers arrive and board any of the buses. The good news is that the police is trying to close roads on the way so the convoy can pass red lights, roundabouts and intersections without any interruption.
Upon arrival to the hotel, you have to queue up at reception to get your assigned room. We went to find our bags while they were being unloaded from the truck and pulled them to the side this resulted in us getting our bags straight away while others were waiting for hours to get theirs delivered to their room. You are getting no keys to your room and there is a person that helps you bring your bags to your room. The check in procedure was relatively fast and smooth for us as we were on a smaller bus that got in first through the gate. For others on the bigger buses, I can imagine it could have been around an hour to get to their rooms finally.
We got a very nice room at the Veranda Pointe Aux Biches Hotel close to the beach and the restaurant. I started setting up the technical items straight away.
Entertainment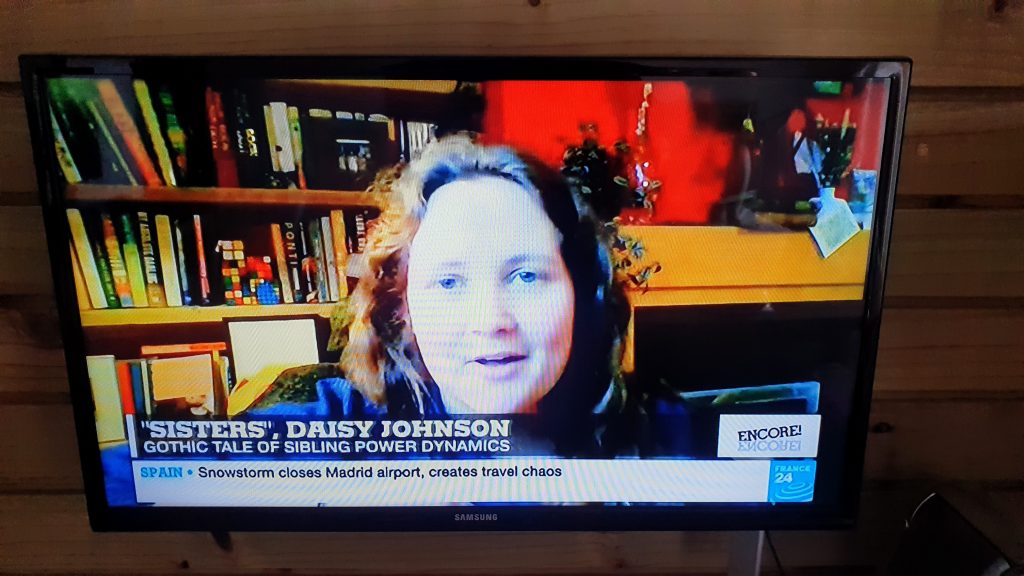 The first thing I set up was the TV. There is a wall mounted Samsung TV in the room. It is a hotel version with only 2 ports. One HDMI and one USB port.
Sadly both of these ports are in the back of the TV not on the side so I had great difficulties to add my items. I managed to plug in the Chromecast device and the USB drive for the Amazon Fire Stick there was no way to fit, especially because I left my HDMI to HDMI converter at home.
Internet
The internet's speed in the hotel scored between 40M and 50M down and between 10M and 20M up when I measured it using the Open Signal app on my phone.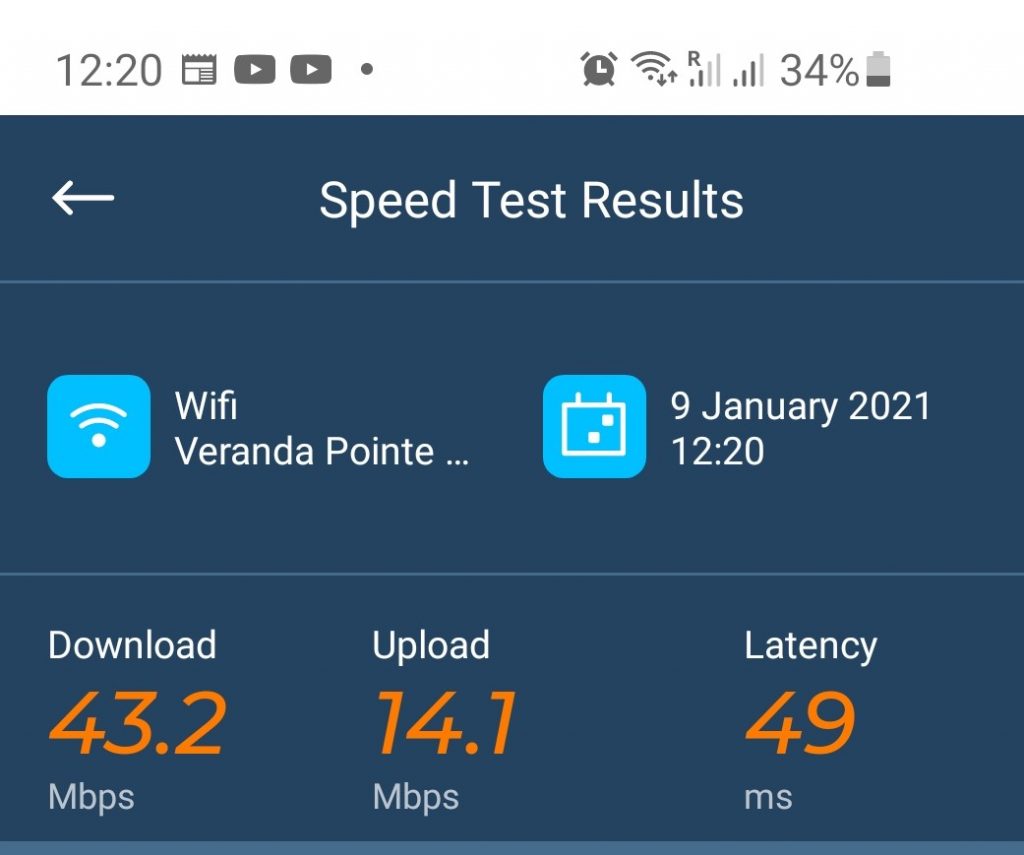 This is quite good and sufficient enough for work. So if your work requires you to attend teams or skype meetings, send emails, use SSH connections and use web interfaces you should be fine. However if you need to log in to servers remotely using Citrix or Microsoft Terminal services it might not be enough. Therefore as plan "B" I managed to get an Emtel sim card from our future landlord to the hotel. This Emtel prepaid sim offers unlimited, uncapped 4G internet for 12 Rupees a day, which was a real lifesaver. The download speed was similar to the hotel's internet but the upload speed was lagging behind.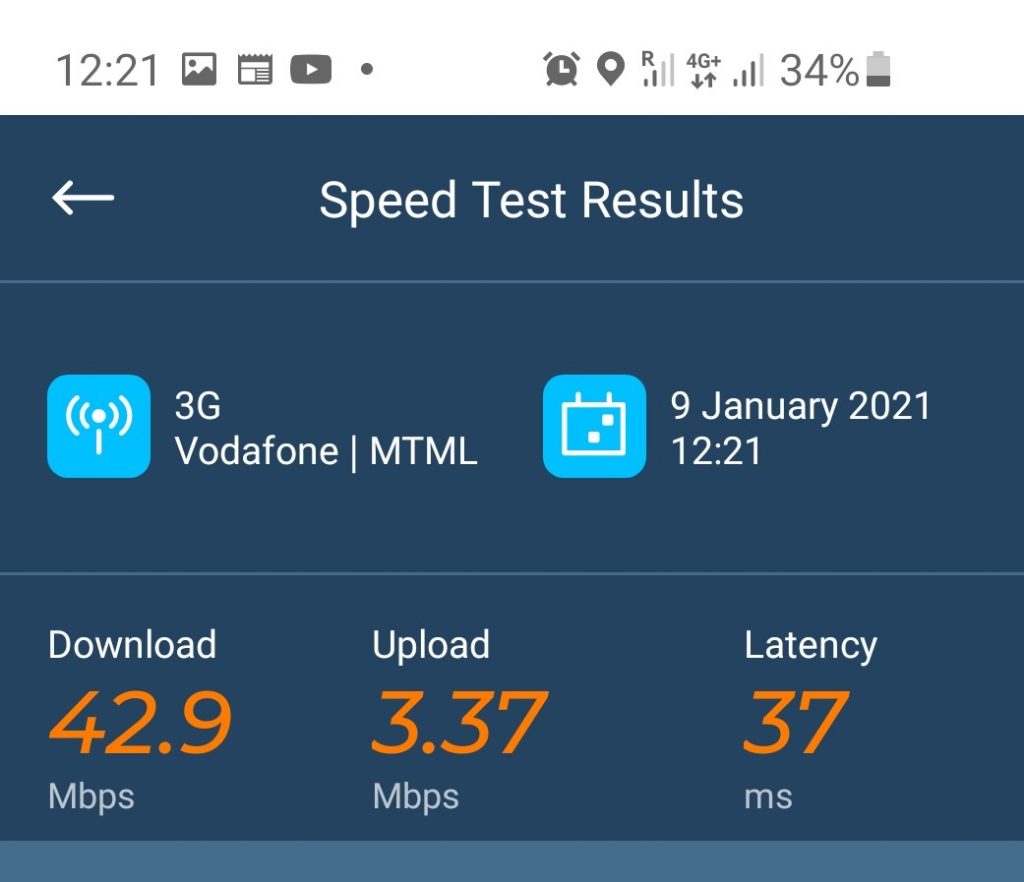 When the hotel network was busy I shared the mobile internet connection using my phone and easily switch across and work seamlessly.
The 4G internet was also very useful to use with chromecast. For some reason the chromecast device didn't work at all on the hotel's network but it was working perfectly when it was connected to my shared mobile internet hotspot. Also since it was unlimited we always watched Netflix, Hulu and youtube videos using the 4G network.
Just a word of warning for new Emtel prepaid users. If you top up your sim with any amount you will not get free internet like you would everywhere else rather as soon as you turn on you mobile data it will charge 3 Rupees per megabyte. I didn't know that so while I was playing around testing the speed 300 Rupees were gone off my account instantly. This is really bad practice given that 1 day free 4G unlimited internet costs just 12 Rupees.
I called the support at Emtel straight away as I was very surprised that all that money was gone in just within 10 minutes and they explained why this happened, also out of courtesy they refunded the lost money to my account. Never in my entire life have I ever experienced any telecommunications company issuing a refund just because you were not aware of the charges…
Work area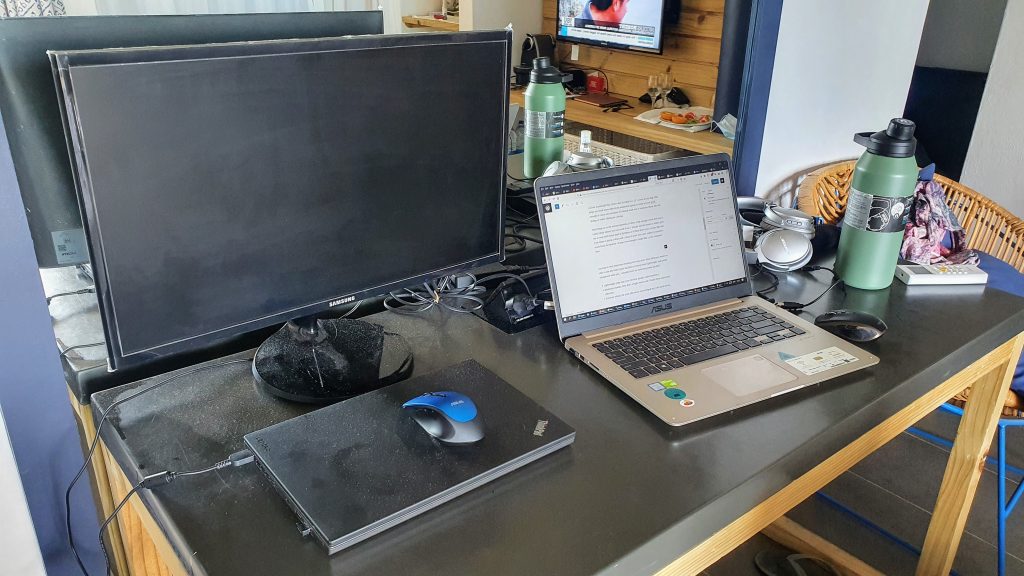 There is a decent size of desk you can use with a plastic chair that I could use to work. The desk has 4 built in universal power outlets which means that you can plug in you electrical items where ever you are coming from.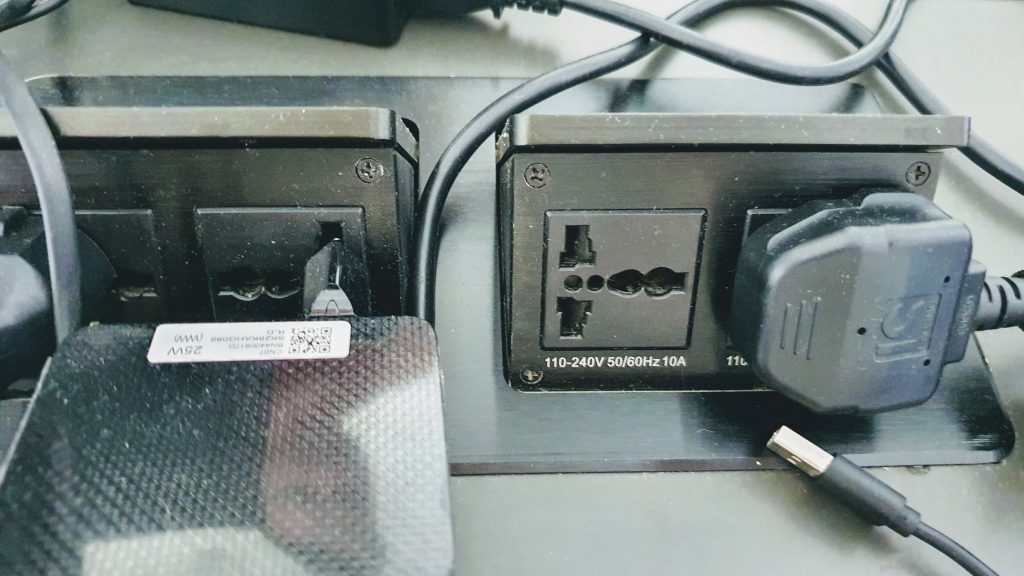 As far as I can tell these outlets support Australian, UK, EU and even US plugs so no need to use a converter.
As we are leaving the hotel shortly I would only recommend Veranda Pointe Aux Biches to anyone who has to take a quarantine hotel in Mauritius and would have to work remotely at the same time. It was very easy for me to set up here, desk large enough, the internet fast enough. I never had issues with any of the teams calls, only sometimes the terminal server connections went stale but it was still OK to use.